Budget increase means more health research for Cumbria and Lancashire
02/02/2012 00:00:00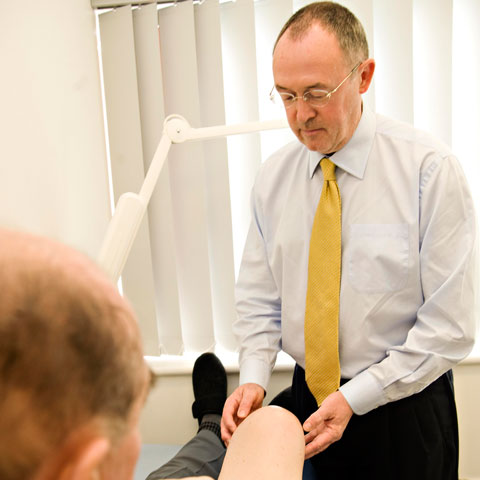 More patients in Lancashire and Cumbria will be given the opportunity to take part in research seeking better treatment for debilitating conditions thanks to a ten per cent budget increase this year.
For the fourth consecutive year, the National Institute for Health Research (NIHR) has increased its funding to support high-quality NHS research throughout Cumbria and Lancashire.
It has allocated the area a budget of £6.2 million for 2012-13, which is an increase of ten per cent on last year. The research, which is led by many of the country's best researchers including teams at Lancaster University, will investigate a wide range of conditions including arthritis, heart disease, inflammatory bowel disease and reproductive health.
The NIHR's decision reflects the dramatic increase in the amount of clinical research activity across Cumbria and Lancashire over the past few years following the set up of the NIHR Comprehensive Local Research Network (CLRN) in 2008.
Due to the CLRN, many more patients than ever before now have the chance to take part in research, and more local hospitals and general practices can benefit from undertaking research.
Professor John Goodacre, Director of the CLRN and Professor of Musculoskeletal Science at Lancaster University's Medical School, said: "This is very good news for patients throughout Cumbria and Lancashire who are often very keen to get involved in leading-edge research but who previously had very little opportunity to do so.
"We can now support many different types of research locally. This includes work to understand more about the causes of diseases, as well as projects to find better ways of treating diseases.
"It is well-known that hospitals and general practices which offer opportunities for patients to take part in research are very often also the places which provide the best possible standards of care and treatments. So the fact that the NIHR has decided to provide more funding for us to continue to build upon the Network's success is very exciting indeed.
"Cumbria and Lancashire now has a growing reputation throughout the country for excellence in clinical research."
There are 25 CLRNs covering the whole of England. Each provides support for research into many types of health conditions, and involves many different clinical specialties. Over the past year, nearly 14,000 people in Cumbria and Lancashire participated in new research studies, including clinical trials to help develop better treatments.