Local Student Wins New Bursary
06/21/2006 09:09:49
An Educational Bursary has been established by the Arnside/Silverdale AONB Landscape Trust to celebrate the 20th Anniversary of its formation. This Bursary is being awarded annually to either a part- or full-time student at a university or other institution of higher or further education who is following a course leading to a degree or similarly recognised award that has a particular relevance to the Arnside / Silverdale AONB.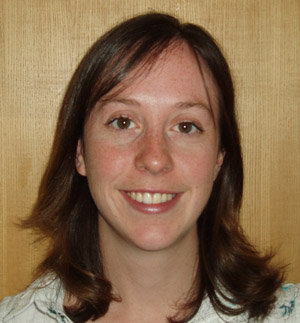 Hannah Walker
In this, the Bursary's first year, it has been awarded to Hannah Walker who is studying for a Master's in Science of the Environment at Lancaster University. The award has been made in recognition of her research on the grassland areas of Arnside Knott and Warton Crag to determine the extent of the grassland lost to succession. The reasons for the loss of grassland were investigated, looking at past and current management practices, including grazing. Additionally, the hypothesis was tested that the botanical species, richness, diversity and evenness of the areas of scrub clearance are not significantly different from areas of permanent calcareous grassland on the two sites.
It is hoped that an article written by Hannah Walker describing her research in the Arnside/Silverdale AONB will appear in a future issue of Keer to Kent, the official journal of the Landscape Trust. Details of the Educational Bursary Award for 2007 will also appear in the journal, on the Landscape Trust website, and in the local newspapers.
The award of the Educational Bursary to Hannah Walker was formally announced at the Arnside / Silverdale AONB Landscape Trust AGM held at The Heron Theatre, Beetham on Friday 2nd June.