Prize-winning paper at SBED
06/06/2003 15:59:50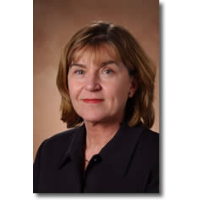 Ellie Hamilton, Director of the Entrepreneurship Unit at the Management School, has won the Bill Richardson prize for her research paper at a major conference on small business and entrepreneurship - for the second time this session!
Ellie was presented with the Bill Richardson Award for the best paper published in the conference proceedings at the Conference Dinner of the Small Business and Entrepreneurship Development Conference at the University of Surrey in April.
The paper, co-written with Robert Smith of Aberdeen Business School, Robert Gordon University was entitled: The Entreprenuse: A silent entrepreneurial narrative. It brought together two research interests: a study of intergenerational influence in family business and a broad study of entrepreneurial narrative and discourse. Based on the stories told by individuals who were the owner managers of family businesses, it showed that, while women rarely had an explicit position of ownership of the firm, their role emerged as a powerful thread in the narrative of its history and culture.
This is the second occasion during the current academic session that Ellie has been awarded the prize for best conference paper on the theme of entrepreneurship and the family business. Her presentation of One Lifetime is not enough: Stories of intergenerational influence and succession in family business won a prize for Best Overall Paper at the 25th ISBA National Small Firms Policy and Research Conference in Brighton last November.