Lancaster University celebrates Enterprise Week
11/20/2008 09:04:17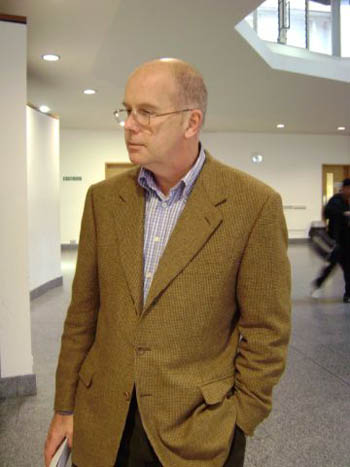 Ian Gordon – Entrepreneur in Residence
Lancaster University opened its doors for this year's Enterprise Week (17-23 November) yesterday, hosting a range of different activities to get students engaged in entrepreneurial and enterprising careers.
Students from across the University came together to enjoy a speed networking event with business professionals from the North West, and hear from Ian Gordon – Entrepreneur in Residence at the Management School's Institute of Entrepreneurship and Enterprise Development.
Speaking at the event Ian said: "Enterprise Week is such a fantastic way to get people passionate about, and celebrating new ventures. As a serial entrepreneur I appreciate the importance of guidance and support for those in the early stages of their careers. Today's event has proved the value of encouraging young people to engage with enterprise and has hopefully helped many budding entrepreneurs launch their journey into the business world."
The event has been organised by the University's Centre for Employability Enterprise and Careers (CEEC) in collaboration with other enterprise support initiatives on campus including Grow Creative, Create (Student Union), Lancaster Business Creation and Lancaster University Young Entrepreneurs Society.
Paul Blackmore, Director of CEEC commented: "The event will also see the launch of the Lancaster Career Mentoring scheme. The initiative matches professionals (including business owners) with Lancaster students in order to help them gain 'real-world' insights. This is an apt contribution to Enterprise Week as there are a number of business owners and advisers who will share their wisdom and help students to better understand the pros and cons around self-employment and business creation."