Senior Membership Status for Physicist
10/18/2004 11:43:25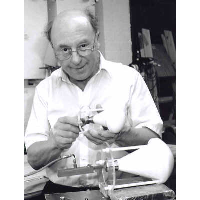 Lancaster University Physicist Dr Max Lazarus is set to become a life senior member of the world's largest Electro technology institute.
Dr Lazarus, who is based in Lancaster University's five-star rated Physics Department, will become a life senior member of the Institute of Electrical and Electronics Engineers from January 1, 2005.
Dr Lazarus, whose research interests include Power transistors, Microwaves, Antenna systems and Optical Electronics, was granted life member status in recognition of his many years service with the US-based IEEE.
Founded in New York in 1884 by electrical engineering innovators who understood the value of shared information, the IEEE connects more than 360,000 members in approximately 150 countries. It sets electrical standards to be ratified by the International Electro-technical Commission (IEC).