Lancaster report advises Government on nuclear new build
10/29/2010 09:15:54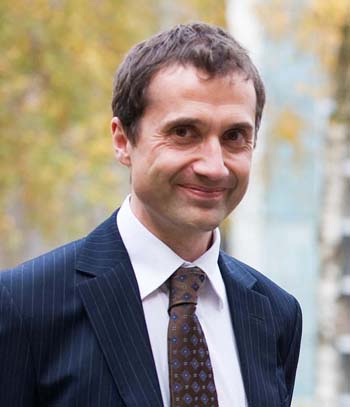 Professor Malcolm Joyce
The Government has welcomed a report by Lancaster University which, if adopted, should help ensure the success of future UK nuclear new build programmes. A team from the Engineering Department studied six projects including Sizewell B, Sellafield and Sanmen and Haiyang in China in order to learn lessons which can be applied to future projects.
Their report, Nuclear Lessons Learnt, was commissioned by the Institution of Civil Engineers (ICE), on behalf of Engineering the Future, with support from the Office for Nuclear Development (OND). The Government has already confirmed eight potential sites for new nuclear power stations, with the first estimated to be working by 2018. However, with the last nuclear power station in the UK constructed 15 years ago, much of the experience and knowledge no longer exists within the industry today.
Professor Malcolm Joyce, Head of the Engineering Department at Lancaster said: "Recent and current nuclear-build projects provide valuable insight into how these large-scale engineering projects are best accomplished, and this report aims to present this in a clear and transparent form".
Five high level common lessons that can be applied to the current and future UK new build programme to help ensure smooth and economically efficient delivery were identified:
 Follow-on replica stations are cheaper than first-of-a-kind
 Designs should be mature and licensing issues resolved prior to construction
 A highly qualified design and planning team is essential
 Sub contractors used must be experienced or taught nuclear-specific construction skills
 Early and effective engagement with the community is crucial
Minister of State for the Department of Energy and Climate Change, Rt Hon Charles Hendry MP said: "We are very pleased to have commissioned this work on lessons learned for nuclear new build. The report will help all project stakeholders to understand and limit risk, and to minimise potential overruns and delays, which are both expensive and reduce public confidence.
"Nuclear power will be crucial in ensuring we decarbonise our electricity supply and reduce our carbon dioxide emissions by 80% by 2050. We are fully supportive of new nuclear power in the UK but will not be subsidising it. We are under no illusions however, that to attract the inward investment necessary will require significant commitment from Government."
Spokesperson for Engineering the Future and chair of the report steering group John Earp said: "We hope that providing industry and the supply chain with clear and accessible information on lessons learned in the past will enable the upcoming UK new build programme to be delivered to time, cost and quality ensuring reliable nuclear generated electricity and helping to meet UK climate change targets for many years to come."