Management School Dean appointed as New Leader of UK Business Schools
11/07/2002 11:29:12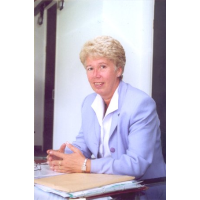 Professor Sue Cox, Dean of the Management School has recently been appointed the new Chair of The Association of Business Schools, Sue succeeds Professor Stephen Watson, Principal of Henley Management College, (and former Dean of the Management School here at Lancaster), on completion of his two-year term of office.
A former industrial chemist, Sue's research and teaching expertise is in human factors, safety management systems and risk. It is supported by much practical experience in large multinational organisations such as Michelin, Ocean Group, Air Products, Northern Foods and Severn Trent advising on the design and evaluation of safety management systems. Her work has extended beyond Europe to offer support safety management in developing countries working in Kuwait, the Republic of China and India within their chemical industries. She has published extensively on safety management, risk assessment and training and on human factors in occupational health and safety.
Sue comments: "I am looking forward to the challenge of leading the Association of Business Schools. The demand for business and management education continues to be buoyant. The Association has a pivotal role supporting the implementation of the recommendations from the Council for Excellence in Management and Leadership (CEML), particularly in meeting the needs of industry, commerce and the professions.
"Our community of Business Schools also faces the challenge of delivering leading-edge research in support of the Advanced Institute of Management (AIM), in a manner which enhances productivity and innovation. There is much to be achieved during my period of office and I will ensure that the work of the Association of Business Schools makes a real difference."
Sue is a member of the British Psychological Society, the British Academy of Management, the Institute of Occupational Safety & Health, and a Fellow of the Royal Society for the Promotion of Health. She is also a member of a number of government committees related to the nuclear industry, including the Health & Safety Commission's Nuclear Safety Advisory Committee (NUSAC) and an adviser on human factors, organisational and cultural issues within the nuclear and chemical industries.
The Association of Business Schools is the representative body for the UK's leading 100 business schools, which provide undergraduate, postgraduate and executive education courses in Business & Management for some 250,000 students.
Sue was appointed as Dean of the Management School on 1st October 2001 and became the School's first female Dean.