Dragon Slayers Come Onto Campus
11/03/2010 00:00:00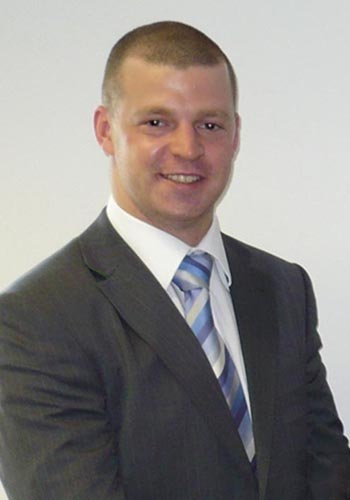 Peter Harrison
A Lancaster University graduate who impressed investors to the tune of £100,000 on the hit TV show Dragons Den has shared his experiences with students.
Peter Harrison, who was awarded his degree from Lancaster University Management School in, 2005, visited Lancaster University with his business partner Wes Downham.
The pair who founded FGH Security – a company which provides manned security, electronic security (alarms), CCTV and security training - spoke about their lives as entrepreneurs, the evolution of their company and their experiences on Dragons Den.
In July 2010 the pair appeared on the TV show impressing the panel and earning £100,000 from Peter Jones and Theo Paphitis for a 20% stake in FGH Security, to be reduced to 15% when the money is repaid.
The event, which attracted more than 100 students, was the first of a series put together by Lancaster University Entrepreneurs Society and Lancaster University Student Union Involve which offers enterprising students support from start-up funds to mentoring.
Peter Harrison, who started life in the security business providing door staff the Lancaster University Student Union, praised provision now offered to budding entrepreneurs on campus.
He said: "If LUSU Involve and the Entrepreneurs Society had existed when I was here I would have definitely gone to them with my idea."
Max Mealing, President of the Entrepreneurs Society, said: "Their talk was fantastic and definitely what our members wanted."
For more information on or FGH Security go to:
http://involve.lusu.co.uk/enterprise/
http://Lancasterentrepreneurs.co.uk