Labour victory proved polls right
05/06/2005 15:17:37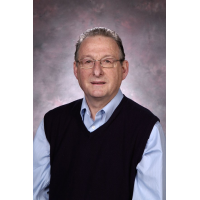 The Labour victory proved the polls right, according to a Lancaster University electoral behaviour specialist - although the night held a few surprises.
The Labour party held on to power with a reduced majority for an historic third term meanwhile local constituency results saw some significant changes with Lancaster and Wyre being taken from Labour by Conservative candidate Ben Wallace and Westmorland and Lonsdale's Liberal Democrat candidate Tim Farron beating Conservative education spokesman Tim Collins by a narrow margin.
Professor David Denver is Head of Lancaster University's Department of Politics and International Relations, which was has been awarded a grade of 'excellent' (23 out of 24) for its teaching by the Quality Assurance Agency.
He said: "It was an extremely interesting night and largely the polls were spot on – particularly those produced in the last week ."
Professor Denver, who specialises in elections and voting behaviour and Scottish Politics, was north of the border for election night providing media comment for BBC Scotland.
He added: "The interesting thing about this election was that it may not be remembered (at least by psephologists) so much as a Labour historic third term but rather for the fact that a Government was elected with only 36 per cent of the vote. When you factor in the turn out, a relatively small percentage of the total population actually voted for the Government."
In the run up to the General Election Professor Denver contributed to a wide range of media debates in national and regional newspapers and radio stations.
These included:
BBC Radio 4 The World Today
BBC Radio 4's PM
BBC Radio Lancashire
Dutch National Radio
The Times newspaper
BBC on-line
Reuters UK
The Scotsman
The Herald
The Sunday Herald
Yorkshire Post Today
Birmingham Post
Lancaster Today
The Lancaster Guardian
The Lancashire Evening Post.
Professor Denver is the author of a widely used text on electoral behaviour (Elections and Voting Behaviour in Britain) and has also published Modern Constituency Electioneering (co-authored with Gordon Hands) and Scotland Decides: The Devolution Issue and the Scottish Referendum (with other colleagues).