Lancaster Pioneers Degree To Tackle Climate Change
06/01/2007 09:31:08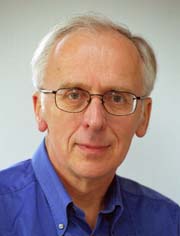 Professor Roger Kemp
Lancaster University is pioneering a new course to develop low carbon energy supplies in line with Government aims of tackling climate change through reduced emissions.
The Low Carbon Energy MSc is an innovative course aimed at professionals in industry and Government who are responsible for implementing changes to cut the UK's carbon emissions by 60% by 2050.
The UK Energy White Paper, published this month, recommends action to reduce energy use and rapidly develop low-carbon energy supplies - including a much greater role for renewable energy and the construction of new nuclear power stations.
Professor Roger Kemp of the Engineering Department said: "Academics from Lancaster have been involved with Government in the ongoing debate on how to tackle climate change. This course is all about implementing the Government's wish list in practical terms. It is designed to equip students with the knowledge to implement change. The Energy White Paper confirms Lancaster University as being in the vanguard of those institutions offering courses attuned to the needs of today's society."
The new course will cover the background to climate change, renewable energy sources such as wind, solar, water and nuclear energy and how to produce power with little or no carbon footprint.
The two-year part-time course will start this October with an intake of up to 30 students. It will take the format of three one-week modules each year plus a dissertation – the same as the highly successful Safety Engineering and Nuclear Decommissioning MScs run by the Engineering Department.
In line with the Government's recommendation of nuclear power as a renewable energy source, the Engineering Department has also recently introduced an undergraduate MEng degree in Nuclear Engineering.