University gets dedicated police team
09/23/2009 13:10:06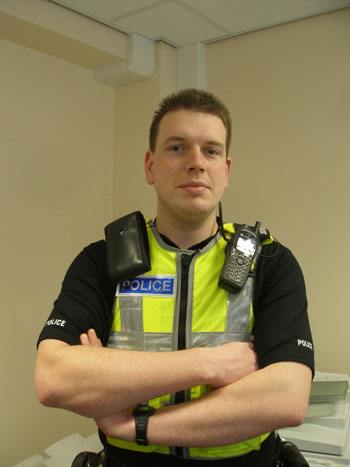 Community beat manager PC Gary Wynne
Students at Lancaster University are to benefit from their own dedicated police team.
Community beat manager PC Gary Wynne and PCSO Tom Owen will be based at the university from the start of the new term.
Both will be providing a reassuring police presence for the students and staff on campus and will be able to listen and act on any concerns they have.
The duo will be in attendance at the Freshers' Fayre on September 30 and will be giving introductory talks on October 1.
PC Wynne, who himself studied physics at Lancaster University and who has been with Lancashire Constabulary for four years, said: "The university is almost like a self sufficient town and it is possible to live on campus without even having to venture in to the city centre.
"Due to its large population, the university deserves the attention of a dedicated police team, and we hope both the students and staff will find our presence beneficial."
Lancaster University's Acting head of Security Mark Salisbury said: "PC Wynne will be working alongside our regular PCSO Tom Owen. His experience as a student will be put to good use. I am confident that he will make an excellent contribution to the safety and security of everyone at the University as well as the students who live off campus."
PC Wynne who is from Merseyside studied Physics from 1999 to 2003. For two years he lived on campus at Pendle College.