Austrian Government Honours Lancaster Professor
01/10/2012 00:00:00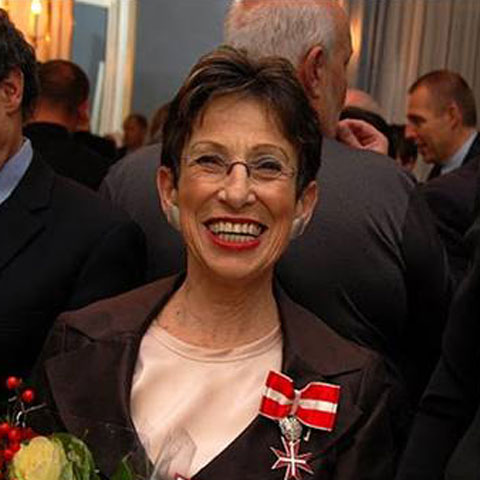 ​
The Austrian Government has presented one of its highest awards to Distinguished Professor Ruth Wodak at a ceremony in Vienna.

The Minister of Science and Education Professor Karl Heinz Töchterle presented her with the "Grand Decoration of Honour in Silver for Services to the Republic of Austria" (Großes Silbernes Ehrenzeichen für Verdienste um die Republik Österreich), on behalf of the President of Austria, Dr Heinz Fischer.

Professor Wodak said she was very honoured and moved to receive the award.

"This is a great honour and acknowledgement of my research at Lancaster University and of critical social sciences in general."

The award citation emphasises the social relevance and impact of her outstanding research on the discursive construction of national and transnational identities and patterns of racism, xenophobia and anti-Semitism.

This follows the award of the Woman's Prize of the City of Vienna in 2006 – for an outstanding female scholar – as well as the Scientific Prize of the City of Vienna in 2001. She was awarded the Wittgenstein Prize for Elite Researchers by the Austrian Federal Ministry of Education, Science and Culture in 1996.

Ruth Wodak has been Distinguished Professor of Discourse Studies at Lancaster University since 2004 and remains affiliated to the University of Vienna where she became full Professor of Applied Linguistics in 1991.

She is currently President of the Societas Linguistica Europaea, corresponding Member of the Austrian Academy of Sciences since 1997, and Member of the Academia Europaea since 2010.

In 2007, she was awarded the Kerstin Hesselgren Chair of the Swedish Parliament and an honorary doctorate by Örebro University in Sweden in 2010.

She has held visiting professorships in Uppsala, Stanford University, University of Minnesota, and Georgetown University in Washington DC as well as a Leverhulme Research Professorship at UEA, Norwich.