Lean is not necessarily mean
08/04/2004 11:32:19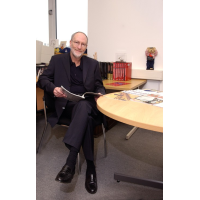 Despite its poor reputation for worker well-being, Japanese-inspired production systems may not generate high levels of stress and absenteeism in UK factories, according to new research based on interviews with hundreds of workers.
A three–year investigation by leading academics at Lancaster University and Cambridge University reveals that 'Lean Production methods' - which is the global competitive standard in manufacturing - could help improve some of the more stressful elements of working in a modern production line, while ensuring high quality and productivity.
Lean Production aims to reduce waste at all levels of the organisation and drive up efficiency by exposing weak points in the production system. This tends to increase intensity, and in turn job demand, for example by removing one of the workers so the others have to find a more efficient way of working. But lean factories are also designed to be efficient with carefully thought out workspaces, effective, easily accessed tools and an engaged workforce – remedying significant causes of stress.
The study, based on information from 1,391 factory workers across a range of industries in the UK, showed that inappropriate tools, poor ergonomic design and lack of control over their own working hours were some of the things workers found particularly stressful. Another major worker stressor, blame for defects, is particularly problematic in high performance organisations since worker involvement is a key element in continuous improvement and processes excellence programmes.
One of the more surprising results was that while Lean methods bring about increased stress in workers in the short term, in the longer term the stress levels fall back again. The study concluded this could be because improvements had been made making it easier for workers to do their job. It also argues that if improvements are made first, production times may decrease enabling management to remove a worker at a later stage without the need to place all employees under stress.
One of the authors of the report, Dr Jannis Angelis of Cambridge University, said:
"A well-implemented Lean system can deliver high quality and productivity without undue strain on the workforce – a real win-win situation."
Prof Cary Cooper of Lancaster University said: "This is an interesting example of how any process of change can produce stress. Introducing Lean production is no different to any other change process in that it can be effective if it is properly managed. People should not be afraid of change but workers on the shop floor need to be involved in the process."
The paper, which was a runner up in the Wickham Skinner award – the only award given by the international Production and Operations Management Society, identified ways of reducing stress, and indirectly reducing absenteeism.
CONT/
Raw data from the study is set to be used for the basis of a book on the subject. The results will also be broken down into particular practices and their impact for greater managerial guidance.