LTSN Award
09/22/2003 09:01:25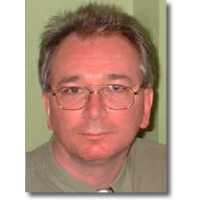 Professor Johnes wins LTSN award for outstanding teaching
Professor Geraint Johnes, of the Department of Economics, Management School, has won the LTSN Award for Outstanding Teaching. This is only the second time the award has been made and yet the second time it has been won by a LUMS economist, following Caroline Elliott's award in 2001.
The scheme, run by the Economics Centre of the Learning and Teaching Support Network (seeks to recognise and reward exemplary practice from within the academic economics community.
The award for Outstanding Teaching was shared between Professor Johnes and Dr Fiona Carmichael of the University of Salford.
Professor Johnes was recognised for both his successful teaching and his enormous contribution to the Economics department at LUMS. The judging panel commented that:
"It is all the more impressive when someone who has been trained in the traditional way, long before the current emphasis on innovative teaching, should exhibit excellent innovative and reflective learning opportunities that have a significant impact on students' learning experience."
"The emphasis on student progression and the commitment to the development of his and his colleagues teaching skills is most impressive."
The centre received a record number of nominations across the three categories of Outstanding Teaching, Outstanding Electronic Resource and Student Nominated. The judging panel expressed their delight at both the number of and the high quality of nominations. Winners each receive £250 in WHSmith vouchers and are invited as guests of honour to the Developments in Economics and Business Education (DEBE) conference at Heriot-Watt University, Edinburgh in September 2003.