Enterprise and performing arts
11/08/2005 11:25:09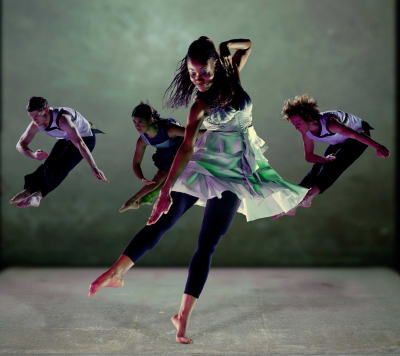 Performing artists courtesy LABAN/Chris Nash
Lancaster University is hosting a one-day conference on creative enterprise in higher education.
The event, held on November 16 as part of National Enterprise Week, is for professionals working in the performing arts in higher education.
It will ask how universities and colleges can help people studying performing arts make the transition from student to professional. It will also look at ways in which higher education can stimulate enterprise through industry partnerships and new approaches to teaching.
The free conference is run by Lancaster University-based PALATINE (Performing Arts Learning and Teaching Innovation Network),which is the Higher Education Academy National Subject Centre for Dance, Drama and Music.
PALATINE was involved in supporting the recent 'Nuff Said' festival, held at the Nuffield Theatre, Lancaster University, that showcased the work of emerging artists, with a view to bridging the gap between higher education and the theatre industry.
PALATINE projects officer Ralph Brown said: "A very high proportion of graduates from the performing arts go on to establish their own small businesses so higher education has a key role to play in helping those students prepare for their future careers. This event will focus on the role of higher education in developing and supporting new creative enterprises and emerging creative artists."
Themes in the conference will include:
·The role of higher education in promoting enterprise in the arts.
·Raising the profile of entrepreneurship and self-employment as a career choice among arts students and graduates.
·Developing partnerships between higher education and arts organisations.
Around 130 people are expected to attend from a variety of higher education organisations which offer performing arts courses as well as careers professionals.