Lancaster University invests £2.5m in Imagination@Lancaster
10/11/2007 14:55:09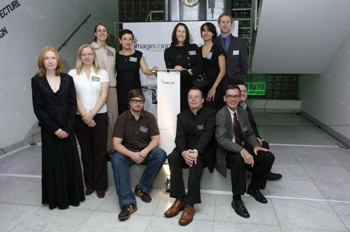 Imagination@lancaster Team
Lancaster University has invested in a major new creative research lab which will drive interdisciplinary research to explore places, products and systems for the future
The £2.5m Laboratory called Imagination@Lancaster was officially launched on 24 October at the Design Museum in London. Speakers included Lord Triesman , Parliamentary Under-Secretary of State for the Department for Innovation, Universities and Skills, the Chairman of SONYBMG UK and Ireland Ged Doherty, Tony Cann CBE from the Bowland Charitable Trust and Wayne Hemingway MBE, fashion designer, co-founder of company Red or Dead and Chairman of Building for Life, a CABE (Commission for Architecture and The Built Environment) funded organization that promotes excellence in the quality of design of new housing.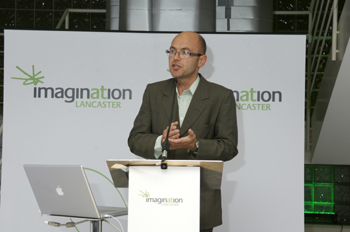 Wayne Hemingway MBE
A new team of eight academics have joined Lancaster University to take this major project forward. The team has expertise that ranges from industrial design and new technologies to service design and urban environments that fuses art and science. This lab is led by professors of design Rachel Cooper and Stuart Walker.
Professor Walker says: "New ways of doing things are emerging – with communication technologies people are connecting up, sharing ideas, breaking down conventional hierarchies and power systems and collaborating in new ways that foster the emergence of new ideas based on interdisciplinary perspectives- and this is precisely what Imagination@Lancaster is all about."
Imagination@Lancaster will build on internal links across the university, including InfoLab21 on emergent technologies in product development and the built environment, and the Lancaster Environment Centre on sustainable design, the Management School on design in organisations.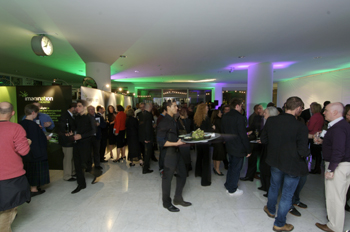 The lab will use creative thinking and design skills and work with other universities, industry, public and NGOs to develop new creative approaches to living and working environments, how we interact and travel, the objects we use,and even the clothes we wear.
Professor Cooper said: "The conception, production, management and use of our 'material world' increasingly relies on the convergence of science, technology, social sciences, arts and humanities.
"Nanotechnology, intelligent materials, ambient, mobile, ubiquitous and visualisation technologies all provide new opportunities new concerns for how we develop our world."
"To create this material world we must have the visualisation and creative skills to access and combine the technologies, but also an understanding of the interrelated social, economic, and environmental factors, as well as insights into the production, management and historical contexts."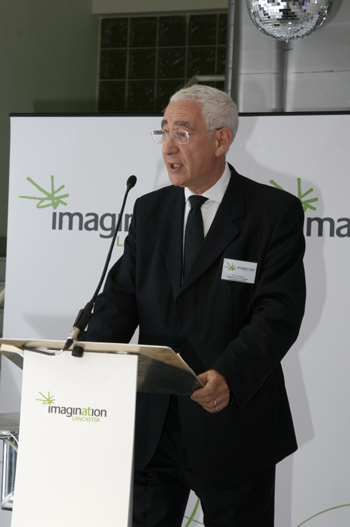 Lord Triesman , Parliamentary Under-Secretary of State for the Department for Innovation, Universities and Skills
Please follow the link for Lord Triesman's speech http://www.lancs.ac.uk/ext-rel/press/speech.htm