Creative Students in Business
04/30/2010 16:57:10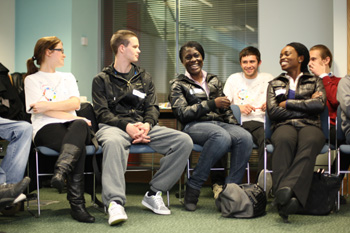 Creative Arts students at Lancaster University are being given a unique opportunity to get ahead in the world of business.
On Tuesday, May 4, at the Storey Creative Industries Centre, Meeting House Lane, Lancaster, 20 final year students and graduates of Lancaster's Institute for the Contemporary Arts will be given a taste of life as an entrepreneur in the creative sector.
The half day course is designed to help LICA students and graduates develop ideas for their own creative companies and freelance practices.
The interactive workshops sessions with Create, Grow Creative and external practitioners, will teach students what it takes to get exciting things happening in the creative industries and they will also receive advice on how to turn their ideas into reality.
The May workshop will also lead onto an intensive week-long workshop for enterprising LICA students – pencilled in for later this year.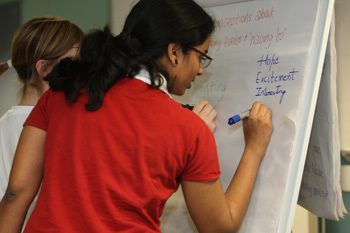 Charlotte Stuart, Project Manager of Grow Creative based in the University's Innovation and Enterprise Unit, has helped put together the event.
She said: She said: "Around one third of all people who are self employed come from a creative background but they're also least likely to have access to support and advice to go freelance occupations so we felt there was a definite need for a targeted programme. We want to help students in the creative arts capitalise on their existing skills and learn what it takes to make things work in creative business.
"LICA students are naturally very creative thinkers with lots to offer but too often there's a fear or lack of understanding among creative arts students about how to translate those ideas into the world of business.
"At the end of the sessions we hope the students will be inspired, empowered and armed with the practical information they need to take the next steps towards setting up their own practices and companies."
For further information go to www.grow-creative.co.uk