'Making Money' Commissioning Scheme at the Nuffield Theatre
02/07/2006 14:42:32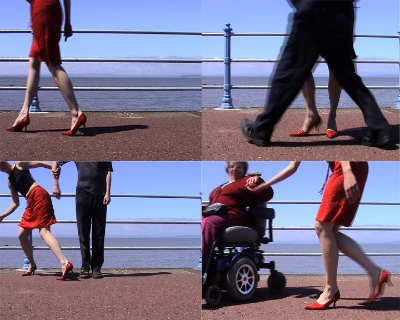 Nuff Said II
The Nuffield Theatre is continuing to support local and regional artists to make original performance work. They have just completed a small commissioning process called 'Making Money', where five individual artists were chosen from fifty-seven applications. Applicants were encouraged to make a case for how they would spend up to £1,500 to research and develop a mini-performance or performative event.
The Nuffield selected five artists they felt had clear objectives and an inspiring creative idea. They picked both emerging artists as well as more established artists that wanted to refresh their practice or work in new ways.
The artists selected were: Rachel Riggs (DNA, Preston) Sonia Hughes (Writer/performer, Manchester); Krissi Musiol (Escape Theatre, Manchester); Christine Entwistle (Wonderhorse, Ulverston) and Jenny McCabe (Choreographer, Lancaster).
The artists are using diverse strategies to explore the 'heart' as an emotional object, making fire and finding love, cake baking, making voices in churchyards and dancing with the locals in the seaside town of Morecambe. They will be working on their projects over the next two months and will present the early stages of their work at Nuff Said II, at the Nuffield Theatre on February 18th 2006.
Alice Booth, Projects Officer at the Nuffield said: Most of the work we have commissioned or presented at the Nuffield in the last few years has been from National and International artists. This application process has been really useful for putting us in touch with local artists – even ones that we are not able to offer bursaries to this time around. It feels really exciting."
For more information see: www.nuffieldtheatre.com or contact Alice Booth: alice@nuffieldtheatre.com, or 01524 592994.