Top Bioscientist to Join Lancaster's Water Centre
06/24/2008 13:22:42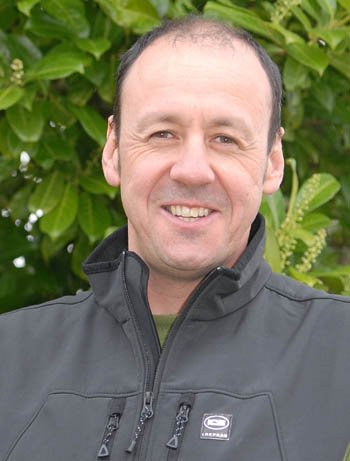 Professor Phil Haygarth
One of the UK's leading bioscience researchers has joined a team of Lancaster scientists who are trying to improve the way we manage one of the earth's most precious natural resources.
Professor Phil Haygarth – previously a Biotechnology and Biological Sciences Research Council (BBSRC) employed scientist at North Wyke, in Devon - has been appointed Co-Director of the Centre for Sustainable Water Management (CSWM) based in the Lancaster Environment Centre (LEC).
Working in partnership with his Co-Director Professor Louise Heathwaite, Phil will work with other researchers in Lancaster to help seed and deliver new research and teaching opportunities in land and water science.
Professor Haygarth has a long history of collaboration with Lancaster and his research on agriculture-related water pollution was recently recognised at an event at HM Treasury, run by the BBSRC.
He said: "I am very lucky - I have had 15 years experience in one of the UK's leading agricultural research institutes and now I am widening my focus at Lancaster, which is one of the best places in the world to do environmental science research.
"I am thrilled to be able to contribute. Louise Heathwaite and I have a strong history of collaboration and this new partnership in the centre presents some exciting opportunities."
He is keen to seed some new cross-disciplinary science across LEC and also between Lancaster University and the Centre for Ecology & Hydrology. He also aims to maintain a strong collaborative link to his BBSRC agriculture and soil science through to North Wyke and Rothamsted Research.
● The Centre for Sustainable Water Management (CSWM) seeks to deliver cross-disciplinary science in water-related research areas. Faculty and Research staff in the Centre undertake research to develop scientific tools and techniques to enable the uncertainties associated with land and water use problems to be addressed in the development of sustainable water management strategies. See www.lec.lancs.ac.uk/cswm for more detail.