Lancaster Professor is Co-Chair of First College of Social Work
07/16/2010 09:46:42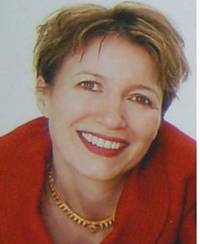 Professor Corinne May-Chahal
The first ever College of Social Work has appointed a Lancaster University academic and a former director of social work as joint chairs.
Professor of Applied Social Science Corinne May-Chahal and Maurice Bates, formerly interim director of children's services at North East Lincolnshire Council, will take up their posts on August 1. Both are qualified social workers.
Professor May-Chahal has over 34 years of experience as a social work practitioner, educator and leader.
She said that, under her leadership, the college would focus on "the reality of social work practice".
"I will draw on my extensive experience of social work research and education to ensure that the college is founded on standards that social workers, the public, government and academics can trust."
Prof. May-Chahal has substantial experience in child welfare policy and practice including work with the NSPCC on the first national prevalence study of child maltreatment and several European funded research collaborations. Amongst completed projects are the Concerted Action on the Prevention of Child Abuse in Europe (CAPCAE), CUPICSO (Collection and Use Of Personal Information on Child Sex Offenders in Europe), SIFS (Social Inclusion and Family Support), and CAHRV (Co-ordination Action on Human Rights Violation).
Current projects include ISIS – a project developing software tools to safeguard children on line (EPSRC) and a longitudinal study tracking vulnerability and resilience in gambling crime careers (ESRC). She has authored 15 books and government reports and over 30 international peer reviewed journal articles and book chapters, including Child Sexual Abuse in Europe for the Council of Europe and contributing to the chapter on child abuse in the World Report on Violence and Health for the WHO. She was also a founding member of the Family Justice Council and a member of the RAE 2008 panel for social work and social policy.
Maurice Bates has experience across children's and adult services, spending six years as director of health and social care at Redcar and Cleveland Council.
He said he would use his skills and experience to provide "clear leadership to social workers".
Moira Gibb, chair of the Social Work Reform Board and head of the interview panel, said the panel was confident that both co-chairs would work closely together.
She said: "Maurice and Corinne bring with them a wealth of skills from both the social work and academic sectors and will be a major resource to the development of the college."