New research predicts UK box office film successes
05/30/2008 11:17:31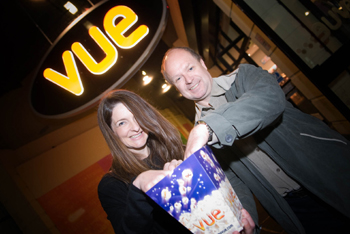 Dr Caroline Elliott and Dr Rob Simmons
A new formula from Lancaster University Management School could help budding Barry Normans predict more accurately those movies which are likely to make millions in the UK – Drs Caroline Elliott and Rob Simmons have analysed the success factors of 527 films released in the UK and found a direct correlation between critical reviews, advertising and box office revenues. In particular they found:
Higher critical review scores attract greater advertising – 11.1% more, and lead to a total 14.5% increase in film revenue. Critical reviews serve as an early judgement of quality as a film opens, reinforced by word of mouth.
UK advertising is greater for films with higher US opening revenues and higher budgets – films released simultaneously in the US and UK attract greater advertising while a longer gap between the US and UK induces less advertising. This suggests a perception by distributors that films that are delayed in release after US opening do not merit advertising as they will not pay off in the UK box office.
Action/adventure, horror and comedy genre films generated 5% more advertising than dramas. Except for animation and thriller, all genre categories attract larger screen allocations than drama.
Family-oriented Certificate U films gain 68.9% more revenue than films with other certificates – this highlights the importance of family-oriented films for the industry,. When a young child sees a film, they need adult accompaniment and this will necessarily raise box office revenues.
Sequels have a positive influence on opening week screens which spills into box office revenues – sequels generate 48.9% more revenue than non-sequels.
UK

distributed by a major studio generated 4.8% more revenue than UK films attached to independent distributors.