Saatchi & Saatchi CEO visits Management School
11/25/2005 11:49:16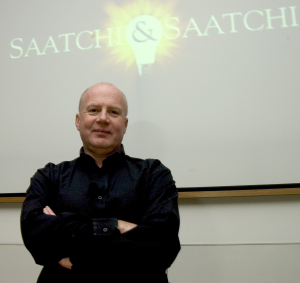 Kevin Roberts
Students at Lancaster University Management School have been given some advice from The Chief Executive Officer of one of the world's leading creative organisations.
Kevin Roberts, CEO Worldwide of Saatchi and Saatchi, gave a talk on the theme of '10 things you ought to know' at the Leadership Centre at Lancaster University Management School on Thursday November 17.
The interactive talk included his views on advertising and what it can and can't achieve. Using video clips and lively question-and-answer sessions throughout the talk, Mr Roberts advised the marketing students 'If business is the engine of progress, marketing is the fuel that drives it'.
Mr Roberts joined Saatchi and Saatchi in 1997 after working for a number of big name brands including Gillette, Proctor & Gamble and Pepsi. He sees his role within the global agency to help make Saatchi & Saatchi the hottest 'ideas company' on the planet.
Educated at Lancaster Royal Grammar School, Mr Roberts has lived and worked all over the world but Lancaster still ranks among his top five cities in the world, along with Auckland, New York, Casablanca and St Tropez.
Mr Roberts joins a growing list of CEO and business leaders who have given talks at Lancaster University Management School. Recently these speakers have included Stephen Green, Group Chief Executive of HSBC Holdings plc, Larry Hirst, Chief Executive of IBM UK Limited and Christopher Rodrigues, the President and Chief Executive Officer of Visa International.
LUMS Marketing Professor Geoff Easton said: "We are delighted that Kevin Roberts was keen to share his experiences with our students. His talk was a unique opportunity for Lancaster University students to hear a great communicator set out his iconoclastic ideas and enthusiasms."