Lancaster Professor shortlisted for 2011 Short Story Prize
05/12/2011 00:00:00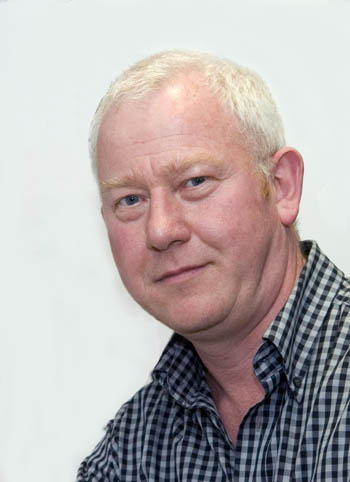 A collection of short stories written by Professor Graham Mort from Lancaster University's Department of English and Creative Writing has been shortlisted for the Edge Hill University Short Story Prize 2011, the only prize in the UK for a collection of short fiction.
Professor Mort is acknowledged as one of contemporary verse's most accomplished practitioners. He worked as a mill labourer, dairy operative and psychiatric nurse before training as a teacher. He taught in schools, colleges, prisons, special education and psychiatric units before becoming a freelance writer. A specialist in distance learning, he led the Lancaster University/British Council African writers mentoring scheme, 'Crossing Borders' (2001-2006), followed by the 'Radiophonics' project in Uganda and NIgeria. He has led workshops in Uganda, Kenya, Malawi, Nigeria, Ghana, South Africa and Zimbabwe. He writes mainly poetry but has written short fiction and radio drama for BBC Radio and also won the 2007 Bridport Prize for his short story, 'The Prince'.
The shortlist of five is a mix of both well-known short story writers and newcomers.
The shortlist is:
Graham Mort, Touch, Seren
Michele Roberts, Mud, Stories and Sex and Love, Virago
Polly Samson, Perfect Lives, Virago
Helen Simpson, Inflight Entertainment, Random House
Tom Vowler, The Method and Other Stories, Salt Publishing
The judging panel this year includes: scriptwriter and short story author Jeremy Dyson, winner of the 2010 Edge Hill University Short Story Prize, best known as co-creator of the hit West End play Ghost Stories and as a member of the sketch comedy team The League of Gentlemen; author, presenter and journalist Stuart Maconie, who is currently a columnist for Radio Times, Cumbria Life and Country Walking; and Marcus Gipps, previously of Blackwell books, now an editor at Gollancz.
The winner will be announced at an award ceremony at the Blackwell Bookshop, Charing Cross Road, on 7th July.