Arts Events
05/30/2008 13:09:07
Nuffield Theatre presentations
8 & 9 October, 8pm
MIND OUT
Station House Opera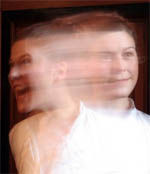 Mind Out
One of the most important and influential theatre companies of the last 30 years, Station House Opera, will present their stunning new work, Mind Out.
Asking the impossible question of what it is like to be mindless, Mind Out's performers are split in two. Each acts as the mind of another, giving instructions for action, while their own body responds to the control of another.
Co-operation, anarchy, resistance and identity are all explored in this performance laced with cruel humour as the performers subject each other to their wicked whims.
Quotations:
'One of the most important performance groups anywhere.' – Performance Magazine
'Psychologically speaking, to watch Station House Opera is to sit on the edge of one's seat'. – Artscribe


**************************
13 & 14 October, 8pm

DANIEL HIT BY A TRAIN
Lone Twin Theatre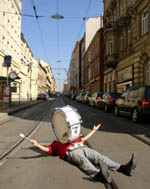 Daniel Hit by a Train
Daniel Hit By A Train tells the stories of 53 people who lost their lives attempting to save the life of another inspired by 53 hand-painted plaques on the Watts Memorial of Heroic Deeds in Postman's Park in the City of London.
With a nod to vaudeville, pantomime and the funfair, Daniel Hit By A Train reveals many acts of impulsive bravery including Thomas Simpson trying to save people from breaking ice on Highgate Pond, famed pantomime artiste Sarah Smith dying whilst trying to save her colleague from an on-stage fire, and Frederick Alfred Croft run over by a train when saving a lunatic woman from suicide.
Quotation: 'A wonderful body of work' – The Guardian


www.nuffieldtheatre.com boxoffice@nuffieldtheatre.com, Tel: 01524 594151,
£10/£7 concessions


Library Exhibtion

19 September – 19 December
John Milton 1608-1674
An exhibition to celebrate the 400th Anniversary of John Milton's Birth.

A Floor Purple Zone. For opening times telephone 01524 592517
Or see http://libweb.lancs.ac.uk/open.htm