American Award for Planet Scientist
05/25/2005 11:27:32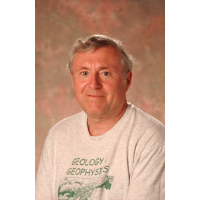 A Lancaster University scientist has been chosen to receive a prestigious American award for his work studying volcanoes in outer space.
Professor Lionel Wilson, who specialises in studying volcanic activity on Mars, the Moon and Venus, is set to receive the Gilbert Award from the Geological Society of America in October.
The Gilbert Award, presented by the Society's Planetary Geology Division, has been made in recognition of Professor Wilson's outstanding career achievement in the field of Planetary Geoscience. The award will be presented at the Society's annual meeting in Salt Lake City, Utah, October 16-19.
Professor Wilson, who has been with Lancaster University since 1970, has spent several decades developing our understanding of our neighbouring planets and how they have changed over time. He began studying lunar dust and rock soon after the first Moon Landings, and throughout his career he has examined explosive volcanic activity and lava flows on Earth, Venus, Mars, our Moon, and Jupiter's satellite Io.
His main focus has been on understanding the basic physical processes that control how volcanoes erupt, and using this knowledge to analyse the lava flows and ash deposits produced by both ancient and modern eruptions. The information gained can be used to predict how particular volcanoes are likely to erupt in the future, and to minimise the threats that they pose when they do erupt. Studying volcanoes on other planets gives access to a much wider range of eruption conditions than we have yet seen on Earth.
Professor Wilson has worked with colleagues in universities across the world, especially Brown University, Rhode Island and the University of Hawaii. He has published more than 120 papers in peer-reviewed journals, more than 160 abstracts, and 15 book chapters.
The citation by the selection committee reads: "For more than 30 years, he has made respected and sustained contributions to the field of Planetary Science. He has made numerous contributions on topics including planetary volcanism, remote sensing, and Mars surface processes. His work in the area of planetary volcanism is particularly important since it is applicable to processes that take place on Mars, the Moon, Mercury, and asteroids as well as the Earth."