Silence is key to workplace success
04/01/2004 14:54:15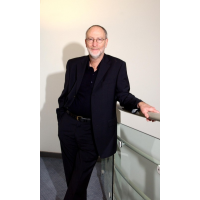 Listening could be the key to successful communication in the workplace, according to a new book co-authored by Lancaster University Professor Cary Cooper.
Shut Up and Listen! is the provocative title of the book by Theo Theobald — freelance writer, business advisor and former BBC executive — and Cary Cooper, Professor of Organisational Psychology and Health at Lancaster University Management School.
Theo and Cary's views are supported by expert comment from people whose communication strategies drive a range of successful organisations such as Microsoft, Nokia, Arsenal FC, Sainsbury's, HSBC and the Samaritans.
This no-nonsense book tackles the nuts and bolts of communication at work with startling honesty and an avalanche of practical tips.
Shut Up and Listen! has something for all those who face the difficult challenge of making themselves heard in a modern business - whether trying to negotiate a pay rise or struggling to put the WOW factor into a presentation.
Professor Cooper said: "The book is all about how to communicate effectively in the workplace, whether that be by letter, phone, e-mail or face–to-face. Communication is absolutely critical and it is important to remember that communication is also about learning how to listen."
The book is published by Kogan Page .