APPOINTMENT OF FIFTH VICE-CHANCELLOR
02/06/2002 12:18:55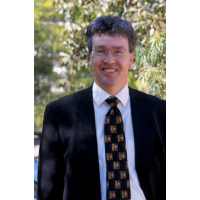 Dr Paul Wellings, Deputy Chief Executive of Australia's Commonwealth Scientific and Industrial Research Organisation (CSIRO) based in Canberra , has been appointed as Lancaster University's fifth Vice-Chancellor.
He will succeed Professor Bill Ritchie who retires this Summer.
Dr Wellings, 48, has been a member of CSIRO's Executive since 1999. Trained as an environmental scientist, he previously held the positions of Chief of Division, CSIRO Entomology, and Head of the Science and Innovation Division, Australian Department of Industry, Science and Resources . He is a member of the Australian Institute of Company Directors, a Fellow of the Australian Institute of Biology and a Member of the British Ecological Society. He is also currently a member of Australia's Natural Resource Management Council and a Board Member of the Australian Centre for International Agricultural Research.
Born in Nottingham, Dr Wellings was a student at Lancaster Royal Grammar School from 1966 - 72. The university was still a very young institution when he left school, but he remembers that it was already making a broad impact in the region. The University was a part of the sporting fabric of the city with LRGS playing cricket against the university . He also did A-level Biology practical examination in the laboratories of the university, attended classical music concerts in the Great Hall and had his first experience of computer programming as a result of the outreach activities of the Computer Centre.
Dr Wellings said that he is looking forward to the challenge of working in a first class research intensive university in one of the world's most competitive higher education sectors.
"Lancaster University has a truly outstanding international reputation across a wide range of disciplines, as evidenced by the recent strong performance in the national teaching and research assessments.
"We have to capitalise on this foundation as there are lots of opportunities for the future. We have to position Lancaster in the domestic and international markets through a campaign focussed on what makes the Lancaster experience unique. At the same time we have to continue the process of building new alliances and joint ventures around our teaching and research excellence.
"I have been impressed by the enthusiasm and vitality of staff during my brief visits to the University. I am looking forward to meeting as many students and staff as possible early in the new academic year. At the same time I'll be seeking to engage with key stakeholders, decision makers and business leaders in the Lancaster region and beyond in order to reinforce the University's sphere of influence."
Dr Paul Wellings is married to designer and textile artist Annette Wellings.
Lancaster University's Pro-Chancellor, Mr Brian Heron said: "We are very pleased to appoint Dr Wellings who will, I am sure, continue the Lancaster tradition of outstanding Vice-Chancellors enhancing, still further, our reputation as an outstanding international research led University."