Women's Writing for Performance
02/07/2005 14:25:13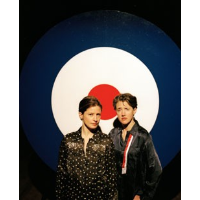 Lancaster University is offering two new opportunities for women writers.
As part of the University's Women's Writing for Performance project The University is inviting applications for two workshops in the spring term.
The first is a free two-day workshop with director, writer and academic Anna Furse.
Titled – The Flesh is No Longer The Deepest Thing – the workshop will explore the idea of writing about the body.
This practical and dynamic workshop on Saturday March 5 to Sunday March 6 draws on Furse's work on themes of the body, how it is seen, used and abused - hysteria, body image, prostitution and, more recently, reproduction and its technologies.
People taking part in Furse's workshop will use pen and paper, laptop and video camera to explore how to write about 'ourselves' in significant and powerful ways.
The second opportunity is a free two-day workshop with the theatre company Curious.
On Saturday March 19 to Sunday March 20 London-based artists Leslie Hill and Helen Paris will run a workshop on the theme of place – exploring how writing from different sites can create unique performances.
The workshop will also explore writing for specific mediums and forms including:
live performance; poetry and fiction; the Internet; video/film and sound installation.
In the workshop participants will use site to inspire their writing and explore how place influences text and performance. By the end of the workshop each participant will create a site-specific piece of text which will be presented in their chosen site. Participants will also discuss contemporary site-specific work including Curious's site-specific piece On the Scent.
These workshops are part of a three-year investigation into women's writing for performance led by Elaine Aston and Gerry Harris. Over the three years, a series of three and five day workshops will be held at Lancaster University, with a final symposium taking place in 2006
For an application form and other information, including information on local accommodation, campus facilities and travel, please e-mail the project co-ordinator, Susie Wood, at s.wood@lancaster.ac.uk .
For further information log onto