Irish Film Board backs lecturer's screenplay
01/31/2007 12:28:10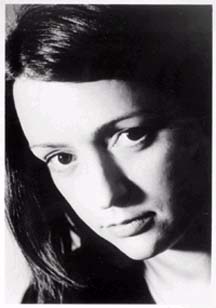 Dr Jo Baker
The Irish Film Board has awarded 40,000 Euros to develop a screenplay written by a Lancaster University lecturer.
Dr Jo Baker of the Department of English and Creative Writing won the top level of development funding for her adaptation of the Charlotte Bronte novel "Shirley".
The screenplay is now in development with the independent production company Green Park Films.
Dr Baker is already a published novelist but this is the first time she has tried screenwriting. She is now working with a director and her literary agent is helping with the arrangements for the production of the screenplay.
She said: "It was a great sense of satisfaction to be taken seriously for my screenplay because I've never done anything like this before and it's very exciting.
"I have my own dream wish list of who I'd like to be in the film but it's early days yet! But the fact that we've got investment makes me feel more confident."
Published in 1849, the novel is set the industrialising England of the Napoleonic wars and Luddite revolts of 1811-12. A story of two very different heroines, one is the shy Caroline Helstone, whose life symbolises the plight of single women at the time, and the other is the vivacious heiress Shirley Keeldar, whose wealth liberates her from convention.
"There's everything in it, there's violence, wild landscape, raids on wagon trains and political interest and I felt it had all the elements of a great story."
Dr Baker's first novel, Offcomer, (Heinemann, 2001), charts the experience of a young woman who feels that she does not belong. Her second book, The Mermaid's Child (Heinemann, 2004) is influenced by local tradition and myth and has been translated into German. Her third novel, The Reading Room, is to be published soon.
Dr Baker, who grew up in Arkholme near Lancaster and attended Queen Elizabeth School at Kirby Lonsdale, has also written for BBC Radio 4 and her short stories have been included in a number of anthologies. She is the recipient of three Arts Council of Northern Ireland Awards, and was recently Writer in Residence at the St James Cavalier Centre for Creativity in Valetta, Malta, where she wrote poems which have since been broadcast.