Creative Writing Postgraduate Wins £10,000 Prize for First Novel
07/23/2010 00:00:00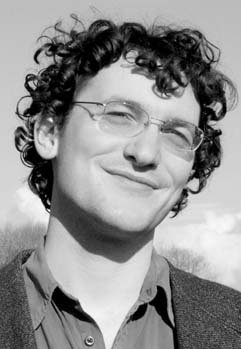 Ali Shaw
A Lancaster postgraduate has won a £10,000 prize for first time novelists and is now in the running to win a slew of literary awards.
Ali Shaw's novel "The Girl with Glass Feet" – which he began writing while at University - won the Desmond Elliott Prize and has since been shortlisted for the Costa First Novel Award and longlisted for both the Guardian First Book Award and the Dylan Thomas Prize.
After gaining a first class degree in English and Creative Writing, Ali Shaw took an MA in Creative Writing in 2004 and has since worked as a bookseller and at the Bodleian Library in Oxford.
He said: "I spent four great years at Lancaster, and started The Girl with Glass Feet while I was there. Although the novel has changed a great deal since those early days, my time studying both English and Creative Writing helped me to understand how writing works and how to go about doing it myself. I'd recommend both to anyone interested in writing themselves."
Writer Elizabeth Buchan, who was the chair of the judges for the Desmond Elliott Prize, called his book "an extraordinary first novel - bold, original, tragic and endlessly surprising. In its exploration of frozen landscapes, both interior and exterior, and in its precisely detailed and articulated fantasy, it is possible to see a substantial author of the future."
Ali Shaw said he was surprised by how well his first novel has been received.
"I was delighted just to see it published, so it is an amazing feeling to have it awarded the Desmond Elliott Prize. The Prize is such a great idea, as new writers need support in order to find their footing. It will help me devote myself to completing work on my second book, and hopefully to more books after that."
He is now working on his second novel after spending almost five years writing "The Girl with Glass Feet", which is inspired by Kafka's Metamorphosis, fairy stories and folklore. The story is about a young woman called Ida MacLaird who is slowly turning to glass from the feet up. She returns to St Hauda's Land, where she believes the glass first took hold, in the hope of finding a cure. There she meets Midas Crook who falls in love with her – but time is running out for the young couple.

The Prize was inaugurated in honour of publisher and literary agent Desmond Elliott, who died in 2003. He stipulated that his estate should be invested in a charitable trust that would fund a literary award "to enrich the careers of new writers".