Recognition of Lancaster's teaching excellence
06/30/2008 17:17:07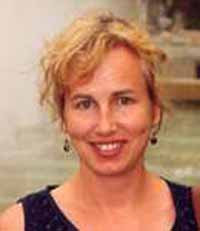 Dr Deborah Mawer
Lancaster University has again had a winner in the prestigious National Teaching Fellowship Scheme (NTFS) organised by the Higher Education Academy. Lancaster has had a total of nine winners (including two in 2004) in the scheme since 2000.
Deborah Mawer, Senior Lecturer in Music in the Lancaster Institute for the Contemporary Arts, is one of 50 winners for 2008 who will receive awards of £10,000 to support teaching and learning activities.
Dr Mawer has taught Music at Lancaster since 1995; she was awarded a Pilkington Teaching Prize in 2000 and later served as an Associate Dean for Teaching. Her priority is to help students to engage with subjects regarded as difficult or elitist, especially music analysis and twentieth-century historical musicology, within a staff-student learning partnership.
Deborah's long-term passion for teaching has been influenced by working in music instrumental teaching and Further Education. As a Senior Academic Adviser for the Higher Education Academy PALATINE Subject Centre she supports research-informed teaching and also initiated the active performance theme for the 2008 National Association for Music in Higher Education Conference.
A strong advocate of active learning, Deborah promotes a dual approach to the concept, firstly by making music analysis accessible. She fuses theory and practice in a pioneering approach to teaching set theory, published nationally in 2003, which seeks to instil confidence and a lively understanding of the subject in her students.
As a former Vice-President of the Society for Music Analysis and now as a key member on the Editorial Board of the British Journal of Music Education, Deborah works to popularise analysis, enhancing analytical pedagogy, while maintaining strong, research-led standards.
Deborah's second focus within active learning is to develop research skills in music history to empower and excite undergraduates in their own research.
Her teaching is strongly informed by her international research in French music and she recently pioneered undergraduate study in a professional archive.