Lancaster University Alumna in FT Top 50 Women in Business
10/08/2009 11:41:59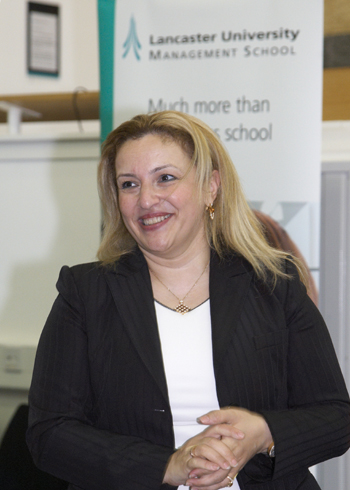 Dr Nahed Taher
Lancaster University Alumna Dr Nahed Taher has been listed amongst the Top 50 Women in Business by the Financial Times.
Dr Taher, who gained a PhD in Economics from Lancaster University in 2001, is co-founder and chief executive of Gulf One Investment Bank and a member of the steering committee of the Gulf One Lancaster Centre for Economic Research (GOLCER).
GOLER was established in 2008 by Lancaster University Management School and Gulf One Investment Bank.
Funded by a philanthropic donation from the bank, the centre conducts empirical research focused on key economic and financial developments in the Middle East and North Africa (MENA) region, with special emphasis on the Gulf.
The link to the FT article is:http://www.ft.com/cms/s/2/bb9e07dc-a9ba-11de-a3ce-00144feabdc0.html