Teens get taste of university life
09/10/2009 08:35:09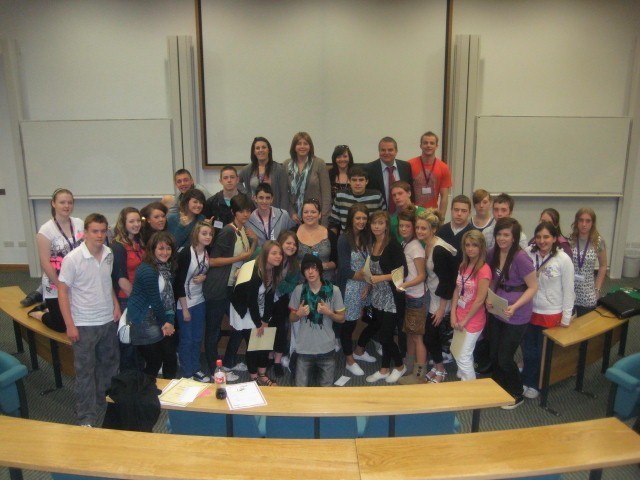 Young people from Halton check out Lancaster University facilties
© Copyright 2008 Halton Borough Council
Young people from Halton have been getting a taste of life as a Lancaster University student.
In an action-packed three days the young people again met teens from neighbouring schools across the borough and explored the facilities on campus including the library and halls of residence.
The young learners had the opportunity to work with Lancaster staff and current university students finding out about student life.
They attended academic taster sessions on Law and Cultural Research to experience how university lectures are different to classroom-based learning.
Before the students left to return home they split into two groups to prepare and then make a presentation on university life as part of the grand finale celebration event.
Halton Borough Council's Higher Education Project Officer Jenny Rankin-Mills said the overall aim was to encourage the young people to continue with learning, celebrate their achievements and ambitions and highlight the diversity of young people with the potential to progress to university and make them aware of the different routes of getting there.
She said: "It is important to celebrate our young people and produce activities which enable them to realise their potential and encourage them to become all that they can be."
One young Halton learner commented: "I've found what my future may hold for me in Uni and what facilities universities have to offer". Another said "I am definitely going to Uni now."