Admissions Targets Achieved In Record Time
09/12/2008 11:29:34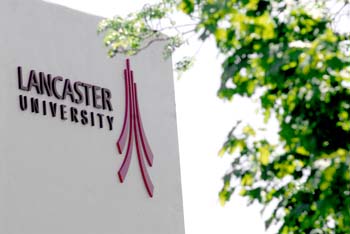 Lancaster is increasingly popular
Undergraduate admissions targets at Lancaster University were achieved in record time this year. The scramble for places meant vacancies at Clearing were filled in just over seven hours.
Highly popular courses such as English and Psychology, as well as all courses in the Lancaster University Management School, were full prior to Clearing. The University also ran a successful scheme to offer alternative courses when applicants fell marginally short of the requirements of their original choice.
The University has now exceeded its total target by around 130 UK and EU students. The growing popularity of Lancaster University has also led to a rise in the quality of applicants, demonstrated by a rise, on average, of 5 UCAS points.
The increased competition for places is reflected in Lancaster's rise up the university rankings. League tables published by the Guardian newspaper in May 2008 ranked Lancaster 12th nationally and top in the North West. The Independent's Good University Guide in April 2008 placed Lancaster in the top ten of universities, in the same group as Oxford and Cambridge. Both newspapers rated Lancaster University top in the North West as did the Times Good University Guide.
Other benchmarks of Lancaster's rising world and UK rankings include:
Lancaster University rose 81 places in The Times Higher-QS World University Rankings. Lancaster is now placed 147 in the rankings of the top 200 universities in the world and 25th out of the UK universities who were included in the list.

The Financial Times 2007 Top 100 Global MBA programmes ranked the Lancaster MBA amongst the top 30 for the second year running. LUMS is now the only UK business school ranked in the UK's top 5 for the combination of MBA, Masters in Management, and Custom Executive Education.