Younger Generation Shun Classic Quotes
09/30/2004 12:05:48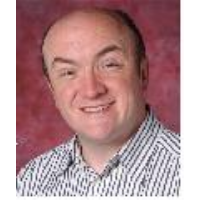 A treasure trove of quotations are being lost from common English usage, according to a Lancaster University English Language Professor.
A survey of 1,000 people across England showed that younger people are more likely to quote the likes of Brian Potter from Phoenix Nights than Oscar Wilde or Shakespeare.
The study, carried out by Professor Tony McEnery, Linguistics and English Language, Lancaster University, showed the older generation (60-year-olds) are twice as likely to recognise classic quotes such as 'Let us eat and drink for tomorrow we shall die' (The Bible) than the under 45's.
People in the age range 15 to 45 were the worst at identifying the quotes given – on average they could do so no more than six per cent of the time, with only 15 per cent of this age group, on average, using any of the quotes in the study. By contrast, on average 30 per cent of the older speakers used such quotes.
Professor McEnery said the older generation were in effect the last guardians of some of the "precious gems" of the English Language.
He said: "Wonderful examples of the use of the language by expert wordsmiths such as Churchill and Shakespeare are falling out of use, or their origins are being forgotten. In their place younger speakers of English are turning to fictional characters such as David Brent, Alan Partridge and Brian Potter to find their words of wisdom.
"Considering that all three characters are not known for their sparkling wit and repartee, we can only mourn the loss of the bon mots of Shaw and Wilde, as their wisdom is shunned in preference for the words of sitcom stars and movie characters."