Apprentice Contender meets Young Entrepreneurs
09/19/2007 15:22:49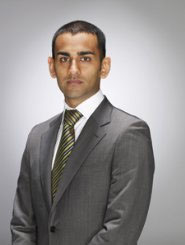 Lohit Kalburgi
Lancaster University Young Entrepreneurs Society (LUYES) has confirmed that Lohit Kalburgi, of "The Apprentice" fame, will be speaking at their first annual launch event on Monday 8th October 2007.
Lohit rose to fame after narrowly missing out on winning the latest series of the hit television show "The Apprentice". When sacked in week 11 of 12, Sir Alan Sugar could only give the excuse that he was just too nice.
Lohit is now an inspiring speaker and renowned celebrity. As well as officially launching the society for the year, Lohit will be sharing his experience of The Apprentice and giving YES members information on his new business venture, "PashFash".
The event will be held Monday, 8th October, from 7pm in Management School Lecture Theatre One. Afterwards there will be complimentary wine and an opportunity for members to meet one another, get to know the exec, and, if lucky, have a chat with Lohit himself.
For further information go to http://www.luyes.org.uk/