Lancaster International Concert Series, Sinfonia ViVA
01/29/2004 14:32:32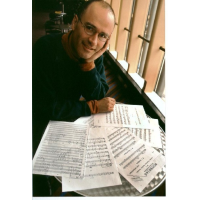 ViVA: the orchestra of the east midlands will make its debut at Lancaster University with an exciting performance at The Great Hall on February 12 2004 at 7.30pm.
Sinfonia ViVA brings together a programme of diverse musical styles. These include Mendelssohn's Hebrides Overture (Fingal's Cave), Edward Elgar's Serenade in E Minor for Strings which has been hailed as one of the composer's best example of orchestra mastery.
The performance also includes Tryst by leading Scottish composer, James MacMillan who said "A few years ago I came across a love poem by William Soutar, written in broad Scots, called The Tryst, which I set to a very simple melody.
The programme ends with Beethoven's 'Eroica', Symphony No.3 written in the summer of 1803. It was originally to be called 'Bonaparte' as a tribute to Napoleon whom Beethoven much admired. However, on hearing that the revolutionary leader had proclaimed himself emperor, Beethoven was furious and instead the published score was dedicated to Prince Lobkowitz, one of his many wealthy patrons.
Founded in 1982 as the East of England Orchestra, ViVA is the only professional orchestra native to the East Midlands, providing classical music and outreach activities that make live music accessible to all.
Under the leadership of its Principal Conductor Nicholas Kok, who will conduct the Lancaster concert, ViVA has gained a national reputation for its diverse musical activities.
Nicholas Kok was an organ scholar at New College, Oxford. He continued his studies at the Royal College of Music as a repetiteur/conductor where he won a Countess of Munster Award and the Lofthouse Memorial Prize. Since May 1996 he has been Principal Conductor of ViVA, the orchestra of the East Midlands, with which he has performed a large and varied repertoire. In both the concert hall and the opera house he has conducted numerous world and British premieres.
Mendelssohn Hebrides Overture
Elgar Serenade for Strings
James MacMillan Tryst
Beethoven Symphony No.3 in E flat major, 'Eroica'
Box Office 0800 028 3042
Tickets: £15.50, £12.50, £9.50, (£12, £10, £7.50 concs.) Young person £5