Scientists Seek Key to Clear Sight
03/03/2004 16:23:04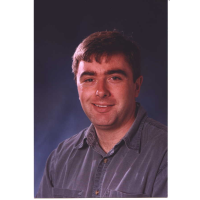 Key research, which will help scientists get a clearer understanding of blindness, has got underway at Lancaster University
A team of researchers have secured funding to help them work out exactly what makes the cornea function correctly.
The cornea is the transparent, dome-shaped surface that covers the front of the eye forming its outermost layer. If that layer is cloudy or opaque, sight will suffer but scientists have yet to discover exactly what makes the cornea clear.
The new project has been made possible thanks to a £366,000 Wellcome Trust grant which will fund two post-doctoral research projects and cover the purchase of state-of-the-art equipment.
Lancaster University connective tissue expert Dr Gavin Brown said the three-year research project would involve two approaches looking at the molecular structure of the cornea and a second study examining the chemical basis of those structures.
He said at the end of the project he hoped scientists would be in a better position to explain and understand disease and dysfunction of the cornea.
Dr Brown, Director of Biochemistry at Lancaster, said: "This is fundamental because we are trying to find out how the tissue works in a healthy cornea and we have got to know that before we can understand what is going wrong in disease."