Lancaster University Graduate Wins Top Law Student Award
10/13/2009 12:13:09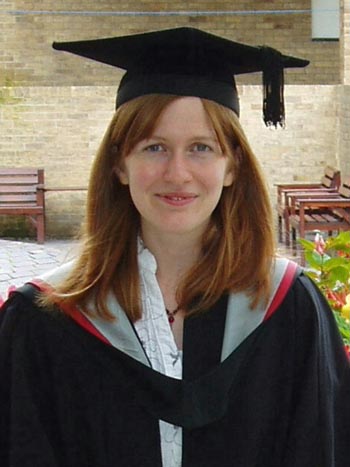 Julia Krier
University of Lancaster history graduate Julia Krier has scooped one of the major law student awards in the country.
Julia, aged 23, of Garstang Road, Cockerham, has won the DLA Award, which is presented by leading international law firm DLA Piper.
The prize is for the student who obtains the highest combined mark in the Business and Commercial Law parts of The College of Law in York's Legal Practice Course, which all those intending to become solicitors must pass before they can proceed to the next stage of practice.
Julia was a student at the College until July and scored 88% in the Business Law exam and 84% in the Commercial Law exam.
She grew up in Lancaster and was educated at Lancaster Girls' Grammar School. From there she went on to the University of Lancaster graduating in 2007 with a First Class Degree in History, before completing the Graduate Diploma in Law at The College of Law, York, where she was awarded the 2008 Yorkshire Law Society prize for Best Student.
In 2007 Julia was awarded the Chancellor's Medal for outstanding performance. These awards were initiated by Lancaster's founding Chancellor HRH Princess Alexandra.
She said: "I am honoured to receive the DLA Award. I really enjoyed my time at The College of Law and receiving this award is a great end to two enjoyable years in York."
Julia is now a trainee solicitor in the domestic conveyancing department of Forbes Solicitors in Preston.
The College of Law is Britain's largest legal training organisation for both student solicitors and barristers and attracts some of the country's most able students. It has centres in London, Guildford, Birmingham, Manchester, Chester and York.