Career Changers boost GP numbers
11/04/2010 00:00:00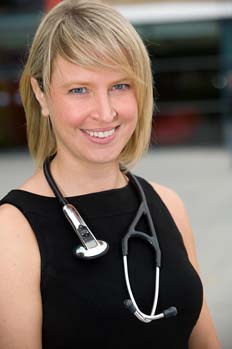 Becky Andrews
A nurse from Lancaster and a hospital worker from Preston are to become doctors after studying medicine at Lancaster University. Their career change will boost the number of GPs in North Lancashire and Cumbria where there has traditionally been a shortage.
Becky Andrews and Paul Paterson are both mature students who are combining work with full-time study for the five year medical degree.
Becky attended Carnforth High School and Ulverston Sixth Form before doing a degree in nursing at the University of Cumbria.
She spent ten years working as a nurse before taking an A Level in Chemistry through an online course and securing a place to study medicine at Lancaster. Her determination is such that she still works at the Royal Lancaster Infirmary at the weekends and holidays in order to fund the full-time course – but she wouldn't have it any other way.
"It is hard work but it's brilliant and I can't imagine doing anything else now. I have to be superorganised but it's worth it. After graduation, I plan a year in Australia and then come back to this country to be a GP."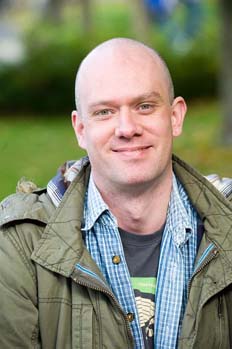 Paul Paterson
Paul was working as a hospital theatre assistant when he decided to become a doctor. He already had a degree in philosophy but he studied science A Levels during the evenings at Preston College for four years to win a place on the course. He still works at the hospital to fund his studies and commutes from Preston to save money.
"I wanted to go somewhere local with a small year size and it's great – everyone knows everyone, there's a good community atmosphere. You're not so interested in the social side as a mature student, you just want to get on with it but I don't feel left out at all."
He is also enjoying a 14 week placement at Barrow-in-Furness hospital.
"It reminds me of why I did the course – to work in a hospital with people rather than sitting with a textbook so it makes it real."
He likes Lancaster and Cumbria so much he plans to stay in the area and work after graduation.