Appointment of Honorary Professor to International Observatory on End of Life Care
02/04/2009 09:14:12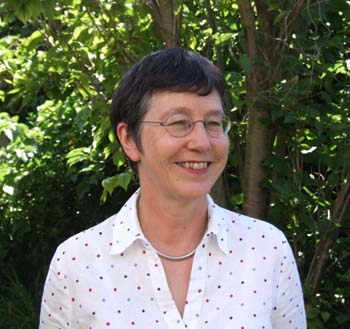 Professor Barbara Monroe
Lancaster University's International Observatory on End of Life Care has awarded the title of Honorary Professor to Barbara Monroe, Chief Executive of the flagship St Christopher's Hospice in London.
The Director of the Observatory Professor David Clark said: "As a leading figure in the world of end of life care, and especially as one with a professional background in social work and with a high commitment to social justice and equity, Barbara Monroe makes an excellent choice for an Honorary Chair within the Division of Health Research.
"Such an appointment will serve as a crucial spur to the growing partnership between Lancaster and St Christopher's Hospice. In particular it will give a solid platform on which to work towards the development of a proposed new professional doctorate in palliative and end of life care at Lancaster University, and in which Barbara Monroe intends to have an active role."
Barbara Monroe is an internationally recognised leader in promoting services for families and for children facing bereavement. She has delivered training programmes in Kenya, South Africa, India, Japan, USA, New Zealand and across Europe. She was an advisor to the Diana, Princess of Wales Memorial Fund on its African strategy when she worked closely with Professor David Clark who mapped the development of palliative care across all African countries.
In 1998, she launched the St Christopher's Candle Project, which supports bereaved children in South London where two thirds of referrals relate to sudden deaths, including suicide and murder. The project has also been involved in the support and delivery of care for children and families following major national disasters such as the Paddington train crash, the Tube and Bali bombings, 9/11 and the Tsunami. Its work also includes extensive outreach to schools and teachers as well as specialist training for the Metropolitan Police, now replicated by forces across the country. As Chair of the national Childhood Bereavement Network (2000-2009), she has helped embed developments in national policy.
Barbara Monroe was a member of the team which designed the MSc in Palliative Care & Policy run jointly between St Christopher's Hospice and King's College London and in 2006 was made an honorary senior lecturer at the University of Auckland. Under her leadership St Christopher's now delivers training to more than 5000 health and social care professionals each year. Recent programmes focus on the needs of care homes. This initiative is supported by research into end of life care for those suffering from dementia.
Her extensive publications include Death, Dying and Social Differences, Brief Interventions with Bereaved Children and Resilience in Palliative Care, all published by Oxford University Press.
Her appointment at the Observatory follows that of Professor Sheila Payne as the UK's first Chair in Hospice Studies in 2006, followed a year later by Professor Mike Bennett as Professor of Palliative Medicine.
Barbara Monroe said "Despite some progress, significant deficits remain in the care of the dying in the UK and across the world. For too many people dying still means pain, poorly controlled symptoms, a lack of dignity and woefully inadequate support for their carers. I look forward to a new partnership with the Observatory focusing on the understanding and promotion of good end of life care for all".