ACADEMIC AND INDUSTRIAL PARTNERSHIP LEADS TO PLACE AT THE ROYAL SOCIETY EXHIBITION
07/09/2004 10:12:34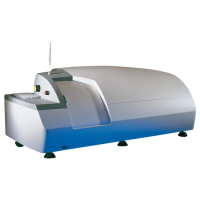 A new product, which has been described as one of the most promising tools for revealing the cause and developing a cure for Alzheimer's, was exhibited at the Royal Society Exhibition in London this week thanks to a partnership between Farfield Sensors Ltd and Professor David Allsop, which was facilitated by Lancaster's Business Enterprise Centre.
Professor Allsop leads an international research group in Alzheimer's disease based in Biological Sciences and was introduced to Dr Gerry Ronan, CEO of Farfield Sensors Ltd, an innovative high-tech company, by the University's Business Enterprise Centre.
After 2 years in development, Dr Gerry Ronan, CEO of Farfield Sensors Ltd wanted the AnaLight®, validated by an expert user in order to launch it into the market place. The AnaLight® is a second generation optical tool designed to enable molecular biologists to see how proteins function by measuring their structural changes as they assemble, fold, or bind other biomolecular or drug molecules.
Professor Allsop and his team, in partnership with Farfield, designed and undertook a series of successful experiments with the AnaLight®. Their findings were published in international journals, and to the delight of Farfield, the product received universal acclaim, and the company was also invited to exhibit at the prestigious Royal Society exhibition in London. "We could not have achieved our vision without this help. We now have a global brand, recognised as the leading supplier of next generation protein characterisation tools," Farfield's CEO Gerry Ronan commented.
Across the University, researchers in nanotechnology and biotechnology continue to expand the applications yet further in order to identify new markets for the AnaLight®. Farfield's technology has application in most areas of surface science, sensing and even telecommunications. Professor Allsop said: "This has proved to be one of the most promising tools for revealing a cure for one of the biggest scourges on society- Alzheimer's."
Lancaster and Farfield both expect to benefit from their continuing relationship and the University has already been able to provide additional assistance. Two Post Graduates were placed with the company to assist with the development of a demonstration tool for a new application.
The Business Enterprise Centre has developed an extensive portfolio of services specifically for businesses to deliver solutions by collaboration, consultancy, training and research.
http://www.bec.lancs.ac.uk/pages/news.php
http://www.farfield-sensors.com>