Lancaster professor marks anniversary of Pinochet arrest
10/08/2008 14:47:28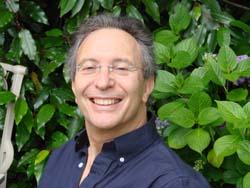 Professor David Sugarman
A Lancaster University professor is set to speak at two high-profile events marking the ten year anniversary of the arrest of General Augusto Pinochet.
October 16, 2008, marks the tenth anniversary of the arrest and detention of General Augusto Pinochet, the notorious former Chilean head of state (1973-1990), in London.
Professor David Sugarman (Professor of Law and Director of the Centre for Law and Society at Lancaster University) is one of the world's leading authorities on the Pinochet case. His book, Chile, Pinochet and the End of Justice, will be published in late 2009. He is actively involved in several events commemorating the tenth anniversary of Pinochet's arrest.
On October 9, 2008, he will be giving an invited talk at Chatham House (The Royal Institute of International Affairs), London, on the prospects for prosecutions of leaders who commit genocide and other international crimes ten years after the Pinochet case.
Professor Sugarman has also organised and will be speaking at a major international conference 'The Pinochet Case and its consequences ten years on'. It will be held in the Institute of Advanced Legal Studies, London, on 11 November 2008.
He said: "The drama associated with the attempt to render Pinochet legally accountable for torture and allied crimes of state caught the imagination of people around the world. Britain's courts ruled that former heads of state are not entitled to claim immunity from prosecution for crimes of state such as torture. The Pinochet precedent – as it has come to be called - was novel and largely unexpected. It was the most important legal precedent in international human rights law since Nuremberg."