Lancaster University Wind Turbine gets planning approval
04/01/2011 12:54:23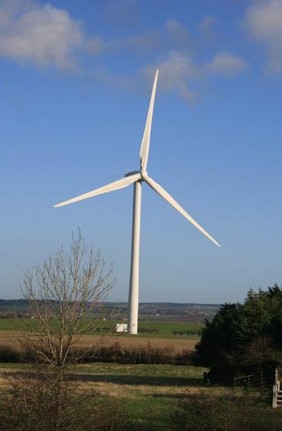 Following the planning meeting on 4 April 2011, Chief Operating Officer Andrew Neal commented: "The University is delighted that Lancaster City Council's planning committee have approved this important project. The wind turbine will bring many local benefits, which include lowering carbon emissions in the area, and providing employment and contractor opportunities during construction.
"The project has received significant support both locally and throughout Lancaster, and the University would like to thank all those who expressed their support. The University's success continues to benefit the wider community by bringing employment to the region, helping small to medium businesses and providing sporting and cultural opportunities.
"Energy savings from the project will help to ensure that available funds can be invested in providing high quality education and that the University remains competitively placed as one of the top universities in the UK."
The £5m wind turbine project is backed by a loan from the Higher Education Funding Council for England's Transformational Fund which was made available specifically for Higher Education Institutions across England to radically transform their approaches to energy consumption and reducing emissions. The University was one of only three out of the 37 applicants to gain such support.
It is planned that the turbine will be operational in 2012.
The wind turbine is just one project amongst many that the University is implementing or planning to implement to cut carbon emissions.
Other projects include replacing the University's main boilers, installing a Combined Heat and Power (CHP) Unit and plans to install a biomass boiler.
The University is expanding its carbon saving competitions for students and is currently targeting staff in order to enable them to improve energy efficiency in their work areas as well as implementing dozens of small scale energy and water saving projectsto get everyone thinking about the way in which they use energy and the way in which they can contribute to carbon reduction.
Completion of all these projects over the next three years would reduce carbon emissions by over 30%, well on the way to the very challenging Higher Education sector target of cutting carbon emissions by 43% by 2020.