World Premiere for Lancaster International Concert Series' 40th Anniversary
12/11/2008 10:59:56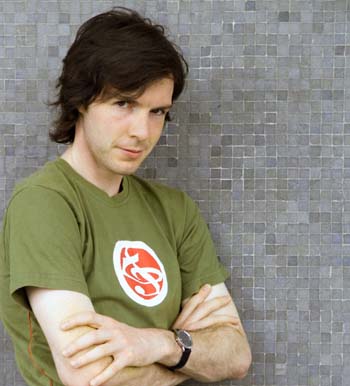 Gwilym Simcock : photo by Mary Dunkin
The world premiere of a new work by BBC Radio 3's first Jazz New Generation Artist Gwilym Simcock is one of the highlights of the Lancaster International Concert Series' 40th anniversary season. The young Scottish jazz pianist and composer from Chetham's Symphony Orchestra is one of the internationally renowned artists and ensembles in the 2009 programme.
Tim Williams, Director of the Concert Series, said: "2009 features some of the real highlights of the whole anniversary season, which encapsulates the breadth and wealth of top quality music-making in the North West alongside a stellar line up. We start with a cluster of bold new work in February to satisfy our audiences' brilliant appetite for new music, and go on to embrace many of the longstanding relationships we have developed across the years with some of the region's own finest musical establishments."
The Concert Series is also continuing its pioneering webcasts with three events to be broadcast online in collaboration with Psappha, the UK's leading contemporary music ensemble: -
▪ Mahler's Das Lied von der Erde with Jane Irwin mezzo soprano and John Graham Hall tenor on February 12
▪ Psappha's new production of 'The Lighthouse' by Peter Maxwell Davies on March 12
▪ Steve Reich Symposium - a day of concerts and discussions on 21 February devoted to the work of one of the world's most influential composers living today
Tim Williams said: "We can look forward to a thrilling semi-staged performance of Dido and Aeneas from Manchester Camerata and some exciting young soloists from the RNCM (15 January), the Mozart Requiem from the Northern Chamber Orchestra and Lancaster Singers (5 March) and the world premiere of a new work by the thrilling young composer and pianist, Gwilym Simock from Chetham's Symphony Orchestra to celebrate their 40th Anniversary year in a programme of exotic works by Bernstein, Ravel and Britten's vital Young Person's Guide to the Orchestra (19 February)."
February begins with a programme of rarely performed works by Ligeti and Mahler including Das Lied von der Erde presented by Psappha, with internationally renowned singers - the mezzo soprano Jane Irwin, a former student at Lancaster University and the RNCM, and the distinguished tenor John Graham Hall (12 February).
The Steve Reich Symposium (Saturday 21 February) consists of a whole day of concerts and discussions on the life and work of one of the most influential minimalist composers living today. There are a variety of opportunities to enhance an appreciation and understanding of Reich's instantly recognizable musical language and its wide reaching impact. The distinguished writer and broadcaster Paul Griffiths presents a special keynote address preceded by a concert of new composition by some of today's leading young composers.
Psappha's major new production of The Lighthouse (12 March) by their patron and Master of the Queen's Music, Sir Peter Maxwell Davies in celebration of his 75th birthday brings the 40th Anniversary to a fitting close. This chilling piece, part ghost story, part psychological drama has received over 100 new productions since its premiere in 1980. Psappha's new production goes on to the 2009 Buxton Festival and St Magnus Festival, Orkney.
Box Office and Booking Enquiries t: 01524 594151
Booking online at: www.lancasterconcerts.co.uk
Concerts take place in The Great Hall, Lancaster University and many are preceded by 'Meet the Artists' in pre-concert conversations at 6.45pm in the Jack Hylton Music Room which are free events.