World-Class Research Prize
04/26/2005 13:00:56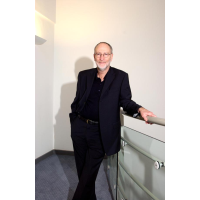 Professor Cary Cooper of Lancaster University and a team of international researchers have been awarded one of a series of prestigious international research prizes.
The team which carried out research into 'just in time' manufacturing has been awarded one of the Shingo Prizes for research excellence in World Class Manufacturing.
The prize was awarded to Professor Cooper of Lancaster University, Professor Robert Conti of Bryant College in America, Dr Jannis Angelis of, Oxford University, Dr Brian Faragher of Manchester University and Dr Colin Gill of Cambridge University for their article on The Effects of Just-in-Time/Lean Production on Worker Job Stress.
The article is based on the result of the first known large-scale, multi-industry empirical study of the relationship of job stress to a range of lean manufacturing practices.
The results were based on 1,391 worker responses from 21 manufacturing sites in four UK- industry sectors. Although 11 work practices were found to be related to job stress, unexpectedly, lean production was not found to be a significant cause of stress in itself.
The Shingo Prize was established in 1988 to promote awareness of lean manufacturing concepts – the research prize recognises and promotes research in this field. The Shingo Programme is administered by the College of Business at Utah State University and the research prize awards were made at an awards ceremony on April 18 to 22 in Grand Rapids Michigan.