E.coli research helps fight against pollution
08/13/2004 15:46:13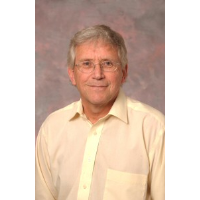 Lancaster University academic Dr Keith Jones has developed a way of detecting and pinpointing the source of pollution in our bathing waters – thanks to studying the sea around Morecambe Bay.
His research centres on a DNA-based 'fingerprinting' method that isolates the source of E.coli – the bug made famous by food poisoning outbreaks. E.coli is found in the intestine of all warm-blooded animals and its presence indicates whether food or water have been contaminated with faecal material.
Until now it has not been possible to identify the individual animal responsible for faecal pollution but Dr Jones and his team of researchers from Lancaster University's Department of Biological Sciences have developed a technique to isolate the culprit. His findings are reported in the August issue of Microbiology Today, the quarterly magazine of the Society for General Microbiology.
Dr Jones's technique gives each individual source of E.coli its own unique bar code. The bar codes are then stored in a searchable computer library, which is used to match new samples from contaminated sites. The method makes it possible to determine whether the E.coli originates from, for example, cattle, sheep, donkeys, wild birds, dogs or humans.
His research means that when beaches fail the EU directive on bathing water, E.coli can be isolated and compared with library strains with a view to tracking the source of pollution.
"This should help to identify sources, prevent contamination and improve health," said Dr Jones. "If you isolate E.coli from a contaminated environment it is possible to match the DNA fingerprint with that from different animals in the library. This then tells you which animal sources are responsible for that pollution."
E.coli has been used as an indicator of faecal pollution for over 100 years and it is enshrined in EU and World Health Organisation standards for safe limits of E.coli in bathing waters as well as drinking water and food.
Lancaster University began testing bathing waters at Morecambe Bay some years ago and research indicated that sporadic outbreaks of E.coli could be the result not only of sewage treatment but also of sources such as cattle, sheep, dog and wild animal – including bird – faeces. This prompted Dr Jones and his team to find ways of tracking the origins of faecal pollution.
His study of Morecambe Bay has helped show that pollution of the beach was not due to contamination from human sewage, as thought, but from seabird droppings.