Calling weather watchers in Cumbria
02/06/2008 11:51:10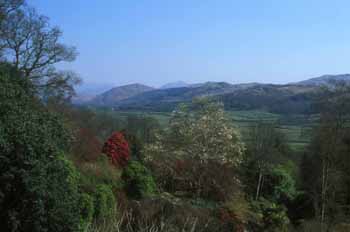 Lake District - © Ian Lawson Photography
Researchers at LancasterUniversity are calling for information from weather watchers in Cumbria to help get a clearer picture of climate change in the County.
Recent work suggests that not only is it getting wetter in Cumbria, but relatively more rainfall is falling at higher altitudes.
There is also some evidence that more rainfall is now passing over the Lake District upland dome, which forms most of the Lake District National Park, and falling in the Vale of Eden which is typically considered to be a rain shadow zone.
PhD student Emma Ferranti, in the University's Department of Geography, is looking at the pattern of rainfall change in Cumbria from 1960 to the present day to test whether these theories are true and, if so, what implications they may have for flood management and water resources.
Mrs Ferranti said: "I am interested in hearing from anyone who has kept their own weather records – whether they are of temperature, rainfall or any other observations.
"We are particularly keen to hear from people living in upland areas as there is far less local weather data from hilltops in Cumbria."
Her research was launched in October 2007.
She can be contacted at e.ferranti@lancaster.ac.uk or on 01524 510221. Alternatively write to Emma Ferranti, Department of Geography, Lancaster University, Farrer Ave. Lancaster. LA1 4YQ.