Trains Lose Steam in Green Travel Race
06/21/2004 14:35:12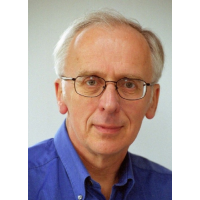 Inter-city trains have gradually lost their green credentials, according to research carried out by a Lancaster University Academic.
In a presentation to a conference of UK railway engineers Professor Roger Kemp claimed, in the rush to improve performance after privatisation, the industry had taken its eye off the ball as far as global warming was concerned.
He argued on a per-seat basis a 200km/h train - such as the London - Edinburgh service - creates no less CO2 than modern economical cars.
Professor Kemp looked into how car and aircraft fuel efficiency, on a per seat basis, has improved over the last couple of decades while trains have got worse due to factors such as higher speeds, heavier bodies, greater crash protection and larger toilets.
His conclusion was that inter-city trains have gradually lost their "green" credentials. For example, on a per-seat basis, a 350km/h high-speed train uses much the same amount of energy as the latest Airbus over a 600km sector.
Professor Kemp went on to argue that railways can re-establish their environmental advantages but this would require a reversal of many of the post-privatisation trends in the industry.
He said: "My presentation applied specifically to the UK, which has particular loading gauge constraints (which prevent the use of double deck trains), disabled access requirements and safety standards, all of which tend to make trains less energy efficient, measured on a per-seat basis, in comparison to those of our European neighbours."
He said Metros, which have much higher passenger densities, were a different story and were still far more environmentally efficient than cars in a congested urban environment.
His presentation was delivered to the Institution of Mechanical Engineers at a conference about the options for a new high-speed rail line in the UK.