African Adventure for Environmental Science Student
04/01/2004 10:31:12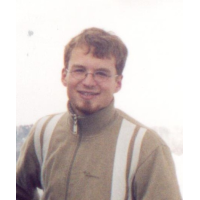 A Lancaster University student has won a prestigious placement with the United Nations in Africa.
Research student Gerald Scholz is set to fly out to Nairobi in Kenya this summer to complete a five-month internship researching environmental issues in the developing world.
While in Africa the 25-year-old Environmental Scientist will study climate change and agriculture in developing countries around the world.
He was chosen to take part in the United Nations Environment Programme along with just 15 other international students.
He said: "I am very pleased to be working for the UN, one of the most important recognised institutions in this area. The professional knowledge I will gain there will be most valuable but also getting to know a part of Africa and its people will be a terrific cultural experience."
Gerald, who is from Germany, has already studied in the area of environmental management and development in Bolivia and Paraguay as part of his BSc studies programme and hopes to work in the field of environmental management when he graduates from Lancaster in April next year.
The United Nations Environment Programme is designed to provide leadership and encourage partnerships to help countries across the world develop better awareness of environmental issues and encourage change.
The Environmental Science department at Lancaster University is part of the Lancaster Environment Centre – a £20m project bringing together Lancaster University researchers with the Natural Environment Research Council's centre for Ecology and Hydrology, Merlewood, and CEH Windermere to form one of the largest groups of its kind in Europe.